We're nearing another long Michigan winter, and many Michiganders are facing challenging times. But even on the coldest day, there is warmth in community – and money to help with your energy bills. As we look ahead to the new season, we're wrapping our customers in warmth and connecting you with a variety of resources. Because even though asking for help can be difficult, we believe finding it shouldn't be.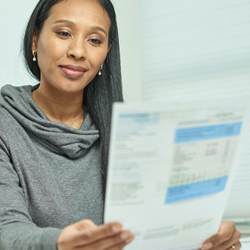 If you or someone you know could use a hand to get through the winter, dial 2-1-1 or visit mi211.org to connect with expert, caring people right here in Michigan. From help with energy bills, to rent and even putting extra food on the table, your neighbors at 2-1-1 are ready to point you in the right direction. You can also apply for State Emergency Relief at Michigan.gov/mibridges. Or visit ConsumersEnergy.com/assistance to discover the program that makes the most sense for you. Whatever the weather, you're never alone.

And if you're ready to take the next step toward a more efficient home, visit ConsumersEnergy.com/hea to lower your energy use and monthly bills. When you schedule and complete a free home energy analysis, the Consumers Energy expert will give you a report of your home's energy use, with simple ways you can reduce and save. And, with your approval, the expert will install high-efficiency LED bulbs, faucet aerators, pipe insulation and more — all for free.

Don't let the cold get you down. Even on the darkest days, there is light here in Michigan – and we're here to help you find it.