About Manufactured Gas Plants (MGPs)
MGPs operated from the late 1800s through the mid-1900s across the country, prior to the installation of natural gas pipelines. MGPs converted coal and oil to gas for heating, lighting and cooking, similar to how natural gas is used today. By-products of this process included coal tar and purifier waste. Coal tar is a dark, viscous fluid that does not readily dissolve in water, and has a distinct odor, similar to roofing tar or mothballs. Purifier wastes were typically a mixture of wood chips and iron filings used to remove unwanted chemicals from the gas before it was distributed to the public. Compounds associated with MGP by-products include polycyclic aromatic hydrocarbons (PAHs) and benzene, toluene, ethyl benzene and xylenes (BTEX).
Remedial investigations at the Manistee former MGP site identified evidence of coal tar, the primary by-product associated with the manufactured gas process as shown below.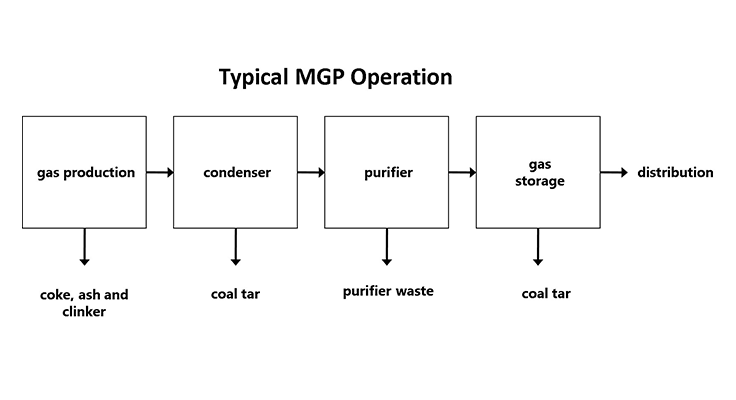 Site History
The Manistee former MGP operated in the area between 1882 and 1950. Consumers Energy acquired the MGP in 1922 and operated the plant until it was decommissioned and sold in 1955. The plant structures have been demolished.