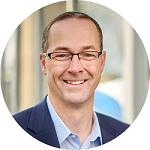 When I joined Consumers Energy in 2003, it felt like coming home – not only to the place where my Dad worked and retired, but where all our co-workers share a commitment to serve our customers, our communities and the state of Michigan.
As Consumers Energy's leader, I intend to bring our company's purpose – world class performance delivering hometown service – to life by:
• Leading the clean energy transformation: Leading this transformation is the opportunity of our generation. We're proud of our pledge to deliver industry-leading zero-coal, net-zero carbon and renewable energy for our customers and planet. Our success in this important work depends on innovating as well as partnering with you, to use energy wisely with energy efficiency and demand response programs. This is our moonshot moment. The best part? We get to lead it for our customers, our state and the planet!
• Delivering excellence: Our tradition of performance excellence is a legacy that will continue. That legacy is grounded in our commitment to our CE Way operating system, which helps us better serve customers every day. As we move into the future, we will add deeper automation and analytics to our operating system to help our frontline co-workers serve with pride. Beyond how we work, our commitment to excellence applies to our valuable and strong relationship with our unionized workforce – and our stand that every day is a safe day for all our co-workers.
• Advancing our culture: A moment is an instance in time. A movement is sustained motion that spurs transformation. As a leader, I am committed to our company inspiring a movement. At our company, I promise to work every day to create an environment where the contributions of all are heard and valued, and everyone knows they belong.
Garrick J. Rochow
President and CEO, CMS Energy and Consumers Energy