You Work Your Land Hard. Let's Work Your Energy Harder.
If you're a farm owner in our service territory, we'd like to meet you. We already have an energy expert assigned to your business who is ready to listen to your concerns and ideas, review your energy use and make plans for any necessary improvements. Meanwhile,
sign up
for
AgriCulture
, our free, biannual newsletter for energy-related tips and information for the Michigan agricultural community.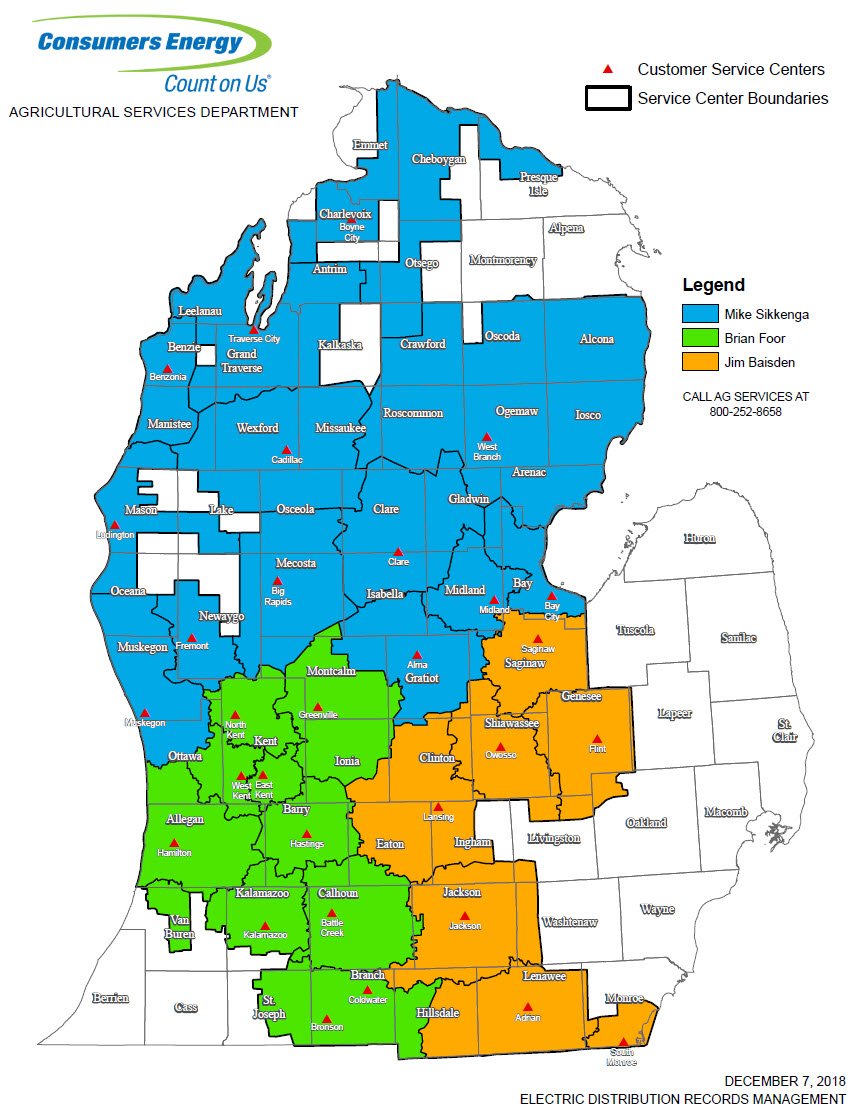 Call to see if you're covered in our service area.