We can all get behind helping someone in need and many of us look for different ways we can give back. Especially during the holidays – a time to spread goodness and cheer, but also a time when budgets are strained and the financial struggle to meet basic needs can last beyond the magic of the season for a lot of families.

As we round the corner to another long Michigan winter, and with rising costs of everything from food to fuel, you might be wondering how you can make a bigger impact this year.
Give the Gift of Energy – A Practical and Impactful Gift
Energy gift certificates – or paying a portion (or all) of someone's Consumers Energy natural gas or electric bill – might be the perfect, practical gift your loved ones need to help keep them warm and ease the financial strain of the holiday season.

There are a few ways you can help – all you need is the name of the person or organization and their address. Once you have that you can:
Purchase an Energy Gift Certificate
Anyone can purchase an energy gift certificate available in amounts of $10, $20, $25 or $50. You don't have to be a Consumers Energy customer, the certificates can be purchased anonymously if you prefer, and they don't expire.

Here are the three ways to purchase:
By mail using the Gift of Energy Certificate form
At your local Consumers Energy Bill Payment office (find a location near you)
At select Credit Unions in East Michigan:
Burton – ELGA Credit Union, 2303 S. Center
Clawson – Diversified Members Credit Union, 625 N. Main St.
Davison – ELGA Credit Union, 8415 Davison
Flushing – ELGA Credit Union, G-6238 Pierson Rd.
Or You Can Pay Online in a Way That's Convenient for You
You can pay a portion (or all) of someone's bill as a guest through our website without logging into a Consumers Energy account. You can use your checking or savings account, or your credit or debit card.
Give the Gift of Energy Efficiency – the Gift That Keeps on Giving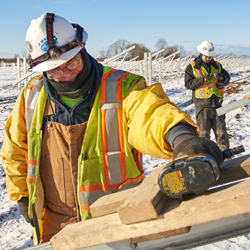 Or maybe if you know someone who is looking to save a few bucks around their home, consider helping them make small energy efficient upgrades that can help them easily manage their energy costs all year long. The Consumers Energy online store offers many energy saving products like LED lightbulbs, smart thermostats and power strips, air purifiers and more that can do so much good for your loved ones and Michigan's energy future.

We know our customers count on us every day for the energy they need, and we take our responsibility to serve our customers by working to keep bills as low as possible seriously.

It's been a challenging year, so if you're able, consider paying it forward by helping someone near and dear to your heart this season. To give the gift of energy, visit ConsumersEnergy.com/waystopay. Or to shop energy saving products visit ConsumersEnergyStore.com.